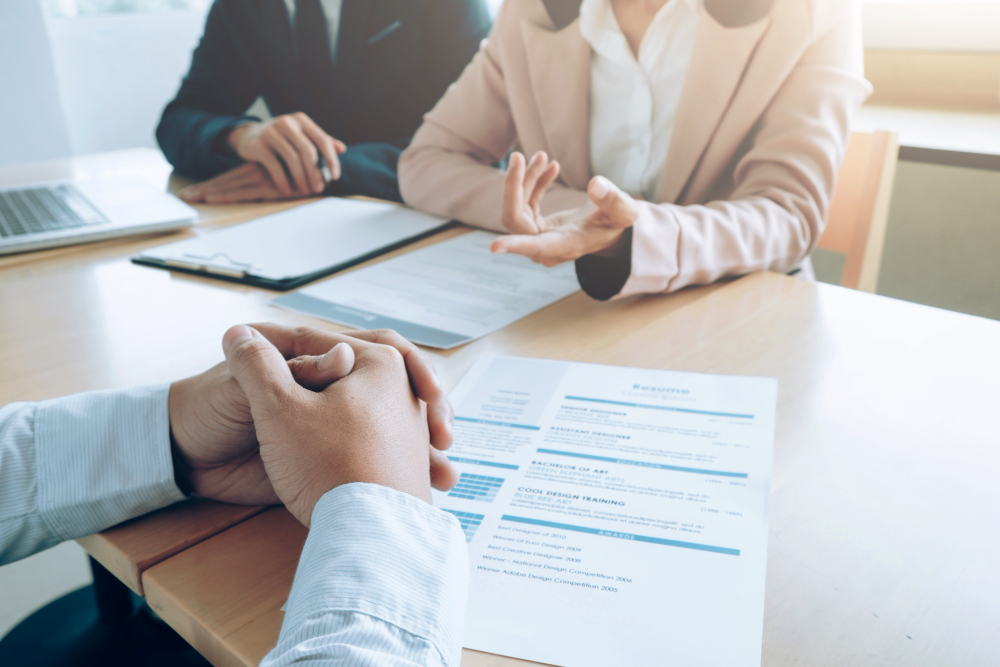 Looking for a job is a real challenge for most of us, followed arm in arm by a considerable amount of stress. If you start this process, it is definitely worth preparing yourself properly. Below, in a few points, you will find a short guide which may make your mind easier. 
Let them find you.
A very large proportion of Recruiters are actively looking for passive Candidates. It is estimated that up to 80% of vacancies never see the (published) light of day. In order to be found, it is necessary to create a professional account on portals such as LinkedIn and GoldenLine. Complete your profile by describing your experience, responsibilities and skills. Ask your former superiors or contractors to give you recommendations. Mark that you are open to job changes. Add to your network of contacts Headhunters who run processes similar to your profile. Send them a message about your openness to new professional challenges. Show that you are an expert and actively engage in discussions about your industry.
In addition, think about completing your profile, e.g. on portals with advertisements, where the employer may receive your profile as a recommendation. Be sure to send your CV via an application form to the databases of Recruitment Agencies. If not immediately, then perhaps in the future, someone may invite you to a process that will be interesting for you. And be sure to tick the relevant GDPR consents. 
Create a resume.
Describe your professional history in bullet points. Focus on your key duties and responsibilities. Tell them about your awards and successes. Absolutely do not include information such as date of birth, marital status or Personal ID number. If you do decide to include a photo, make sure it is professional. Check that your CV is clear and legible. Check if there are any typos or spelling mistakes. Remember that this is your first contact with a potential employer. Additionally, don't forget about the currently valid GDPR consents. 
If you are applying for a position where you do not meet the key requirements, it is important to personalize your CV. Highlight those aspects of your experience or education that will enable you to meet your responsibilities. 
At Talent Flow, we support you at this stage as well. Anyone who would like to consult their application documents is welcome to contact us at rekrutacja@talentflow.pl. Soon we will publish an article on the recipe for the perfect CV.
Start the search.
Every day, hundreds of jobs are added to the leading job portals, and most of them have an option to set alerts. For this very reason, check which jobs, in which location are interesting to you. If there are companies you would like to work for, keep in mind their websites and tabs such as "Jobs". Some of them, although not actively recruiting for your position, may contact you if you apply directly. Look for a person who plays the role of HR Manager or even President in the selected company and make the first step yourself - write to them. Take into account that the best chances of finding a job are in companies that are closer or more distant competitors of your former employers.
See if there is a group on Facebook or LinkedIn that is dedicated to your specialty. Remember about the referral and recommendation system in companies, too - let your friends know that you are looking for a job. 
To all job seekers, we wish you patience and above all, good luck! If you have your own experiences that have helped you find a job, please share in the comments.